Made by Anglers for Anglers
Tailin' Toads offers an awesome selection of fingerless glovez ,face shieldz, rod/reel coverz, paddle coverz, sockz, microfiber hats and performance shirtz & hoodz for anyone from competitive anglers, kayak lovers and sup anglers to the weekend angler who loves being on the water!! These cool fingerless gloves, Shieldz, Sockz and Performance Apparel protect your skin from harmful uv rays by proving upf 50+ uv protection which helps eliminate your risk of skin cancer and sun spots!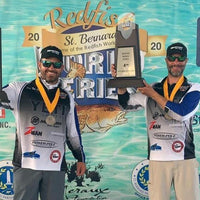 Tournament Jerseys
CUSTOM FULL DYE SUBLIMATION
Tournament Fishing Jerseys, hoodies, face shields & more!
Choose your background, and customize with your sponsor logos and colors
Get Started
Protecting your skin under the sun with Glovez
Manny Altman has brought a solution to the industry for sun protection like no other company.  You won't have to worry about getting sunburnt while you're fishing with Tailin' Toads on your side for protection!

With so many different color and design options, the Fingerless Glovez are a great solution for any Angler! You've got a winner for sure with this one!

YakAngling Magazine
If you're like me and spend just about everyday on the water and your hands are cooked check out the Tailin' Toads glovez for protection from the sun.  They're super lite and comfortable.  Thanks again for making such an awesome product! "I love em"!

CaptDanny Barrow
My problem with gloves were they were either too thin, too bulky and thick, or the fingered parts simply unraveled and that simply created a whole new set of issues.  Manny Aldrich Altman of Jacksonville, FL - found a way to eliminate those issues with gloves with her invention of the Tailin' Toads Glovez.

Yak Outlaws